BOXY and US Frame Factory have collaborating to create The Smart Home Kit. US Frame Factory supplies the efficient recycled steel framing solution, and BOXY provides innovative features to the building unit such as bathroom pods, kitchen cassettes, and other prefabricated components.
The Smart Home is a 1200 sqft micro housing unit. It features two bedrooms and two bathrooms as well an open concept kitchen and living space. The kit comes with precut materials and assembly figures. It can come pre-assembled into panels or as a kit of parts. PDF of floor plan is at the bottom of this article.
BOXY promotes the following products to make this kit a smart home.
Comfort and Performance
HVAC systems can make or break a good design. Try a mini split system in each room of this house for optimal temperature control. If you have a central thermostat, then use a smart thermostat system to keep the house cool at the right times.
Exterior insulation is important with metal studs because it creates a thermal break since metal studs are a good conductor. New products are coming out that serve as a structural panel and insulation unlike plywood or OSB. Try Rok On or Litecon Cladding for an excellent substrate for stucco, painted finishes or any other kind of sheathing.
Smart shades offer comfort and privacy at a touch of a button. Here are some options that will take your smart home to the next level.
Electrical
For control over your smart home, we recommend the smart load center. There aren't too many products on the market, but they offer flexibility and control like no other units.
LEDs emit a lot less heat and use a lot less energy than other kinds of lighting available in the market, and you can connect them to smart hubs to control them wirelessly. Use a switch from this guide to get access to control your lights.
Plumbing
A floating toilette offers a nice touch without too much added expense. They are easier to clean under and can be added in the factory.
Control
Connect your house with a smart hub like those offered by Google and Amazon. There are many options on the market, and a lot of them offer integration with different smart home features.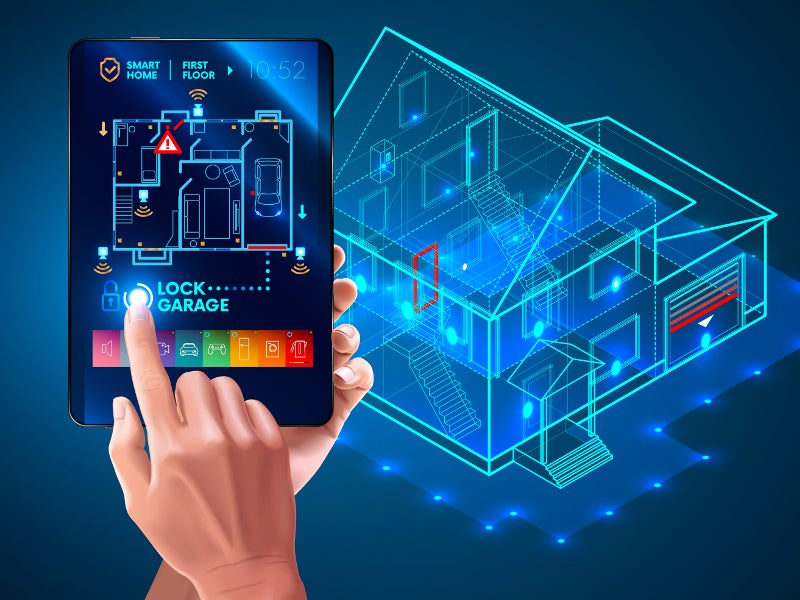 Kitchen
For the Kitchen we recommend an induction cook top. Induction cook tops require induction enabled pots and pans, but once you have the correct equipment induction is a force to be reckoned with. The inductive heating allows heat to be generated in the bottom of the pot or pan as opposed to on the surface of the cook top. This allows for efficient energy usage, high heat transfer, and fast heating. Take a look at this article for some suggestions.
Network
Maybe one of the most overlooked parts of any house the internet connection. At BOXY we believe the house of the future is one that allows you to stay connected. We recommend a WiFi router system that keeps you covered.
Reach out to us now if you are interested in a Smart Home kit.